Our Boxes
Skip to product information
Media gallery
Taste of India Box
New to Indian food, or just want to try a variety? This Taste of India Box is for you! It contains of our 5 mouth-watering, best-selling dishes that will take you on a journey through the rich and diverse culinary heritage of India.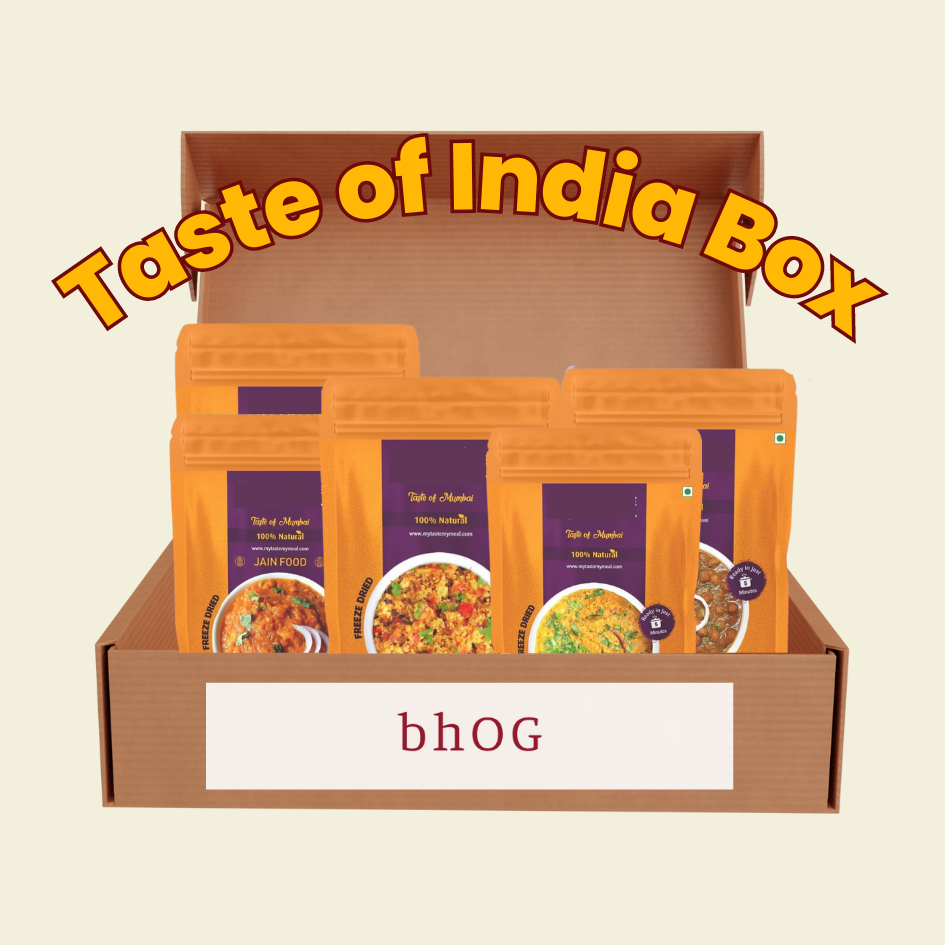 Notified by email when this product becomes available
What Our Customers Are Saying
I enjoyed the food from bhOG. The food is authentically Indian, amazingly tasty, and remarkably easy to prepare.
It's so hard to find Pav Bhaji and Missal at Indian restaurants in the US. Immediatly ordered them when i saw that bhOG offered them and I was not disappointed! Always have a few packs handy for a quick meal after a long day.
I was surprised to see how flavorful the dishes were! And they really came in handy when I had no time to cook dinner but still wanted a good meal. Highly recommend to fellow Indian students and working professionals who miss home cooking.
Bhog's ready made food options are not only convenient, but also satisfying in taste and quantity. I would highly recommend it to anyone.
The meals provided by bhOG were delicious. They offer a range of Indian meals with Indian spices which makes the food tasty and flavorful. It is also quick and easy to prepare.